The World Film Fair, New York, 2018 - the Film Fair Industry's Newest Concept
THE WORLD FILM FAIR, OCT. 26-31, 2018, NEW YORK
PRESS RELEASE
UPDATED: NOV 18, 2017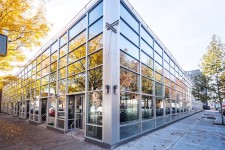 NEW YORK, November 18, 2017 (Newswire.com) -Introducing the World Film Fair, coming to New York from Oct. 26-31, 2018. It is the newest addition to the Film Fair industry and will establish itself among some of the greats, including the American Film Market (AFM), Berlinale International Film Festival, Hong Kong International Film & TV Market (FILMART) and the Cannes Film Festival.
The World Film Fair brings a unique, fresh and exciting aspect and will be unlike any other Film Fair. It takes place in the Brooklyn Expo Center, a bright and spacious venue with floor-to-ceiling glass, that will host exhibitors on the main floor and film screenings in the adjoining meeting rooms
The World Film Fair will consist of 5,000 new films and projects. There will be 1,500 industry professionals such as buyers, production companies, investors and distributors present. For those attending there will be a variety of 50 workshops and seminars hosted by 50 different speakers, covering a range of topics, such as how to write a great screenplay and how to get the right marketing for your project. Projects from 80 countries over the course of the five days with attendance of more than 250,000 people are expected on site, with an additional 4,800,000 people participating in 25 talks and post-film conversations from afar via Facebook Live.
In addition to this, approximately 100 Film Festivals will be held during the World Film Fair, showcasing a range of the best films from around the world to the prospective buyers at the fair. There will be a total of 300 screenings held in five of the best New York theatres. The festivals are already established worldwide in Europe, Asia, North America and Australasia and will be screening a selection of their award-winning films during the World Film Fair.
As well as Film Festival screenings, there is also a special Schools and Universities film sector where the best Student Films and Works from all over the world are presented in the School and Universities Films Production Center. More than 50 schools and universities are taking part in the competition in this sector. Winners receive grants for their work to be screened at some of the best festivals in the world. World Film Fair invites universities, schools, students and children to bring their films, concepts and projects and see them brought to life on the big screen.
Those in attendance will have the opportunity to meet and network with leading industry professionals from the New York area. The World Film Fair will give access to distribution companies, production companies and investors all under one roof.
For filmmakers and industry professionals who want to be a part of a new style of Film Fair, visit the World Film Fair website at https://worldfilmfair.com, where all information can be found about how to exhibit, become a sponsor or how to get a film screened.
Make sure to visit the World Film Fair website and Facebook page at https://www.facebook.com/WORLDFILMFAIR/ regularly to keep up to date on everything that will be on offer at the event.
Source: https://www.newswire.com/news/the-world-film-fair-new-york-2018-the-film...
The World Film Fair is Calling All Filmmakers and Scriptwriters for the 2018 Edition
Are you a filmmaker or scriptwriter? Have you been trying to progress from the film festival circuit? Do you need distribution, marketing or help with production? Would you like your work to be shown to 1,500 industry professionals and buyers? Then the World Film Fair, coming to New York on October 26th - 31st 2018, is an event you cannot afford to miss!
PRESS RELEASE
UPDATED: NOV 21, 2017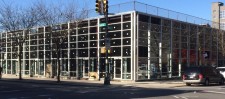 NY, USA, November 21, 2017 (Newswire.com) - The World Film Fair is a week long event that takes place in the Brooklyn Expo Center, New York, and is designed for everyone in the film industry. The Fair will allow filmmakers to meet with buyers, distributors, production companies, investors and of course other filmmakers. This is a perfect opportunity for you to network about the passion you have put into your creation. Whether you're a filmmaker or scriptwriter that's still new to the art of cinematography or if you've been producing and creating films for many years, this is the ideal place for you to network about your profession.
If you are currently a student at a film school or studying film at University, the World Film Fair has a sector especially for you. Works from schools and Universities from many different countries will be shown and the projects that receive special commendation from the judges will receive grants which allow their works to be included at some of the biggest festivals around the world.
As well as all of the benefits of meeting the industry professionals that will be able to help you further your career, the World Film Fair is also hosting a staggering 100 film festivals during the week of the fair, which will include approximately 300 screenings, both at the fair itself and in five of the top New York based theatres.
For all filmmakers and scriptwriters in attendance, World Film Fair is hosting 50 workshops held by a variety of guest speakers. The speakers will give tutorials and advice on a range of topics from how to write a great script to how to find investment and the right marketing for your project.
Make sure your film or script is considered to be featured at one of the festivals which will be attended by all who visit the fair. This gives your work the perfect opportunity to stand out and reach an audience of industry professionals, not just the general public. These are the people who will help you and guide you through putting your work onto the big screen or turning your creation into a reality. If you want to submit your work to the World Film Fair, you just need visit the World Film Fair website at https://worldfilmfair.com/Submission.
We look forward to seeing your work featured at the 2018 edition of the World Film Fair in New York and encourage you to attend and meet with thousands of like minded people that share your passion.
Source: https://www.newswire.com/news/the-world-film-fair-is-calling-all-filmmak...
Read Books
4 weeks ago
A show producer's dream....spacious well lit venue in a great neighborhood with great accessibility from all over Brooklyn and Manhattan. Can't wait for the return of the next event.
Sheila Liu
2 weeks ago
Great event for those unfamiliar with the new technology. Definitely would come back for future events.
Elruby Thomas
2 weeks ago
I loved this space. So much potential. The area supports this as well.
Angie Phillips
2 weeks ago
Loved it. Wonderful neighborhood. Nice shopping area near public transportation.
Melissa Castor
2 months ago
Spacious event center with an excellent outdoor area as well! Loved this venue and would attend more events here. It's not super large so it's easy to navigate.
Gerald Sarmiento
2 months ago
Enjoyed cider fest. Good place. Parking was a pain, but worth the visit
Rougue Rooster
6 months ago
I loved this spa e because if all the opened. There are glass windows all around to to bottom. Lots if space for that fundraising dinner you want to sponsor. Everything very nice. Loved it!!!
Laura P
5 months ago
Nice, spacious event space. Went here for the hot sauce expo and had a great time. The event was busy but it never felt too crowded or tight
Bryce Stewart
3 months ago
The venue is great for any large event that would require an EXPO center. This one has an added value of being in Brooklyn.
Lincoln C. Chinnery
5 months ago
Great venue. Good location. if it were bigger I'd want Comic Con to be held there.
Tristan Mantock
5 months ago
Great event space. There is an on-site parking lot. The bathrooms are immaculate.
Jonathan Arrabito
5 months ago
Grant space for an event. Went to the hot sauce expo here. It's a clean and nice place.
Pee Nitty
3 months ago
Best Bathrooms of any venue in Brooklyn... Fantastic space overall
Althea Labre
4 months ago
A medium sized venue. Lots of great places to eat in the area.
Carmen M Colon
Local Guide · 12 reviews · 47 photos
6 months ago
One of the best venues in NYC bar none. Security team was efficient, helpful, courteous and on point.
Honey SH
3 weeks ago
My son had a great a time
Omena El
6 months ago
OMG! What a grand and Beautiful space. It's huge! Also an event space with of course open concept for one to come in and personalize the space to their unique needs. The bathrooms are really clean and pretty. Love the flooring and tile in ...More
jose luis Oliveira
5 months ago
Went to the hot sauce event and had great time!
Cyn QD
3 weeks ago
Great space and event
Ishita Aloni
a year ago
This is a well managed expo center. Every event I attend here is excellently organized and generally enjoyable. I tend to follow their calendar and go to suggested events liberally with only positive experiences.
Tess del Carmen
5 months ago
Well designed space and clean.
Alexandr Topal
6 months ago
first time there, nicely organized
Felix Brooks
9 months ago
Outstanding Venue to Host or Attend Events